National Clearinghouse for Organic Farmer Education
Organic Farmers Association ORGANIZATION MEMBERS create incredible farmer education content.  This site allows you to browse available online organic farmer education (and the occasional off-line) education nationwide.  Engage. Learn. Grow.

Developing a Farm Food Safety Plan Part 2
March 28 @ 6:00 pm

-

7:30 pm

EDT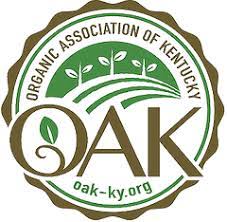 Join this two-part virtual workshop to learn the basics of developing a farm food safety plan.
In the first session on March 21, we will learn the content and structure of a farm food safety plan from Bryan Brady (UK's Food Connection). This will include common policies, standard operating procedures (SOPs), risk assessments, recordkeeping, and corrective actions. Kentucky farmers Maggie Dungan (Salad Days Farm) and Ford Waterstrat (Sustainable Harvest Farm) will share their experiences and recommendations based on developing and implementing their food safety plans.
For this second session, Bryan will provide food safety plan templates and log sheets and explore how they can be designed to fit your unique operation in order to reduce risks, minimize costs, and improve efficiency. Morgan Waldner and Tyler Goodlett of the KDA's Produce Safety Program will join both sessions to share information on what your farm needs to do to be in compliance, including information on inspections, exemptions, training, and resources.
This workshop is intended for any specialty crop (fruits & veggies) producers – this may include
Farmers who want to reduce their customers' risks of foodborne illness;
Farmers interested in getting their fresh produce into food service, institutional, and retail markets;
Farmers who have completed FSMA food safety training and are actively considering a third party farm food safety certification such as GAP;
Farmers interested in learning from other farmers and food safety experts.
Details
Venue
Organizer
Email:

brooke@oak-ky.org