National Clearinghouse for Organic Farmer Education
Organic Farmers Association ORGANIZATION MEMBERS create incredible farmer education content.  This site allows you to browse available online organic farmer education (and the occasional off-line) education nationwide.  Engage. Learn. Grow.

IOA Field Day: Organic Transition and Diverse Production Systems at Three Sisters Farm
August 24 @ 10:00 am

-

1:00 pm

EDT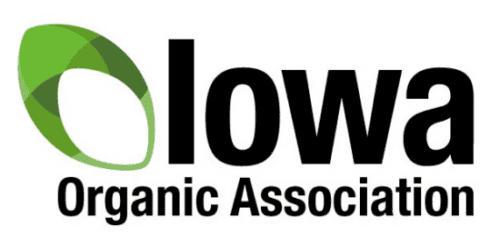 Ortrude Dial, owner and operator of Three Sisters Farm in Williams will host a field day to share about her journey into organic production and showcase her diverse organic farm.  Three Sisters farm was founded in the early 2000's with a commitment to family, community and stewardship by integrating organic and conservation practices on the farm. Ortrude has been certified organic since 2010, she produces 330 acres of non-GMO and organic grain under a four-year rotation of corn, soybeans, oats, legumes and cover crops, with the remaining 370 acres used for rotational grazing for over 400 ewes.
In Iowa, organic success relies on strong relationships, connections and shared experiences with other organic producers. This field day will include a farm tour with Ortrude and Matt Miller, another organic farmer from north central Iowa.  Ortrude first met Matt when he was doing organic inspections and then later reconnected after Matt's PFI Organic Weed Control field day in 2020 where she hired him to help with some weed issues on her farm.  Matt shared cultivation equipment, settings and methods he uses to address weeds so she can manage these situations on her own in the future.
Both organic farmers will share about their organic farming. background, management of organic crops and livestock, machinery used on the farm, the ups and downs of transition and tactics for entering new markets, as well as the many benefits that organic practices provide on the farm. The program will start and end at the small, historic church located on the farm.
Details
Date:

August 24

Time:

10:00 am - 1:00 pm

EDT

Website:
Organizer
Phone:

515-412-4802

Email:

olga@iowaorganic.org