National Clearinghouse for Organic Farmer Education
Organic Farmers Association ORGANIZATION MEMBERS create incredible farmer education content.  This site allows you to browse available online organic farmer education (and the occasional off-line) education nationwide.  Engage. Learn. Grow.

Webinar: New Crop Insurance Options for Organic Producers
November 16 @ 12:00 pm

-

1:00 pm

EST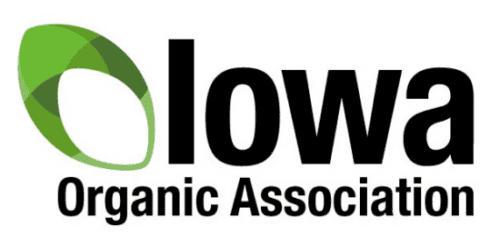 The Iowa Organic Association and Megan Vaith with Northbourne Organic Crop Insurance, LLC, will present a webinar on Wednesday, November 16 at 12 p.m. about new and existing crop insurance options for organic and specialty crop farmers, including information about the USDA's new Transitional and Organic Growing Assistance (TOGA) Program.
Are you a producer transitioning to organic or maybe you already grow a certified organic grain or feed crop? Are those crops covered with Federal crop insurance? If the answer is yes, you can now get premium assistance from the USDA for the 2023 reinsurance year through the TOGA Program. It's offered by the USDA's Risk Management Agency, and it can reduce your overall crop insurance premium bills, and help you continue to use an organic agricultural system. Premium benefits for TOGA include:
10 percentage points of premium subsidy for all crops in transition,
$5 per acre premium benefit for certified organic grain and feed crops, and
10 percentage points of premium subsidy for all Whole-Farm Revenue Protection (WFRP) policies covering any number of crops in transition to organic or crops with the certified organic practice. Producers who have additional individual crop insurance policies will also receive the applicable premium assistance on those policies.
Eligible organic grain and feed crops are: alfalfa seed, barley, buckwheat, canola, corn, cultivated wild rice, dry beans, dry peas, flax, forage production, forage seeding, fresh market sweet corn, grain sorghum, hybrid corn seed, hybrid popcorn seed, hybrid sorghum seed, hybrid sweet corn seed, millet, oats, crops insured under the Pasture, Rangeland, and Forage policy, peanuts, popcorn, rice, rye, safflower, sesame, silage sorghum, soybeans, sunflowers, sweet corn, triticale, and wheat.
Megan is owner of Northbourne Organic Crop Insurance where she is committed to working with organic and specialty crop farmers seeking expert advice in private and supplemental insurance products for transitional, organic and conventional crops and helping them better understand what crop insurance options might work best for their operation.
Registration is required to attend, please RSVP to attend.
Details
Date:

November 16

Time:

12:00 pm - 1:00 pm

EST

Event Category:

Website: