Policy is our priority.
Ever since George Washington established the National Agriculture Board back in 1799, government policy and agriculture have been closely connected. Policy impacts every step of an organic operation from farm to market, and it's important for organic farmers to be represented. Today, organic is a $47 billion industry in the United States, and while farmers are busy running their operations, Washington, D.C. never sleeps. Organic Farmers Association works hard to be your representation on a national level on issues important to your farm.
Find Your Representative & Senators
Find out who represents you in Congress by searching a database by your zip code or state.
One Farm One Vote
In our membership structure, every organic farm, and every organic farmer, is created equal. That means that regardless of the size of your operation you pay a flat rate for membership and receive one vote on policy issues. Everyone has a voice at the table.
For Organic Farmers, By Organic Farmers
Although OFA will seek input and collaboration with many stakeholders, ultimately only U.S. certified organic farm members receive a vote and set policy priorities. This allows OFA to truly represent the interests of organic farmers.
Organic Farmers Association Policy Director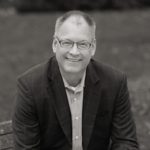 Mark Rokala has over 28 years of experiences in agriculture policy, including twenty-three working on state and federal agricultural policy. He worked for seven years as a congressional staffer on Capitol Hill and sixteen years as a lobbyist in DC focusing on agricultural and food policy.
Mark will serve as Policy Director and lead policy work, under the direction of the newly elected policy committee and coordinating closely with the Organic Farmers Association staff and Governing Council. Mark will be leading work on the farm bill, helping identify Organic Farmers Association farmer members' policy priorities, connecting members with Congressional leaders, and ensuring that our federal policies help support thriving independent organic farmers.
Organic Farmers Association Policy Committee
California Region Farmer Representatives (Voting)
Kenneth Kimes, Greensward/New Natives, LLC | Aptos, CA,
Mark McAfee, Organic Pastures | Fresno , CA
California Region Organization Representative (Advisory- Non-Voting)
David Runsten, Community Alliance with Family Farmers | Davis, CA
Western Region Farmer Representatives (Voting)
Bob Quinn, Quinn Farm & Ranch | Big Sandy, MT
Pryor Garnett, Garnetts Red Prairie Farm | Sheridan, OR
Western Region Organization Representative (Advisory- Non-Voting)
Kristina (Kiki) Hubbard, Organic Seed Alliance | Missoula, MT
North Central Region Farmer Representatives (Voting)
Francis Thicke, Radiance Dairy | Fairfield, IA
Harriet Behar, Sweet Springs Farm | Gays Mills, WI
North Central Region Organization Representative (Advisory- Non-Voting)
Matthew Miller, Iowa Organic Association | Ames, IA
Midwest Region Farmer Representatives (Voting)
Michael Adsit, Plymouth Orchards | Plymouth, MI
Hannah Smith-Brubaker, Village Acres Farm & FoodShed | Mifflintown, PA
Midwest Region Organization Representative (Advisory- Non-Voting)
Casey Trinkaus, The Fertrell Company | Bainbridge, PA
Southern Region Farmer Representatives (Voting)
Laura Freeman, Mt. Folly Farm | Winchester, KY
Jennifer Taylor, Lola's Organic Farm | Glenwood, GA
Southern Region Organization Representative (Advisory- Non-Voting)
Michael Sligh, Rural Advancement Foundation International | Pittsboro, NC
Northeast Region Farmer Representatives (Voting)
Rodney Graham, Oxbow Organic Farm | Hunt, NY
Dave Chapman, Long Wind Farm | East Thetford, VT
Northeast Region Organization Representative (Advisory- Non-Voting)
Edward Maltby, Northeast Organic Dairy Producers Alliance | Deerfield, MA