Our Team
Kate Mendenhall, Executive Director of Organic Farmers Association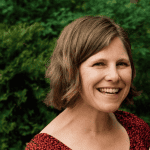 Kate Mendenhall worked with Pesticide Action Network and CUESA at the Ferry Plaza Farmers Market in San Francisco before traveling to the east to work for NOFA-NY for a decade, the last five years as their Executive Director. Now Kate lives in her hometown in Okoboji, Iowa.  She worked as the Managing Director for the Iowa Organic Association for three years while starting her own organic livestock farm. She continues to farm while leading Organic Farmers Association.  Her nationwide experience and dedication to organic farmers throughout her career makes leading the Organic Farmers Association her dream job and she is a fierce advocate for what organic farmers need and want from the ground up!
Kate(at)OrganicFarmersAssociation.org  202-643-5363
Ryann Monteiro, MPH, CHES, Racial Equity Project Manager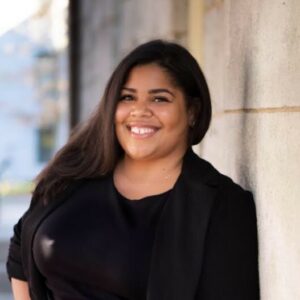 Ryann Monteiro is an Black Indigenous (Cape Verdean- Aquinnah Wampanoag) public health practitioner and educator who is passionate about food and health literacy, just food systems & dignified food assistance. Ryann describes the three pillars that drive her work are: community, culture, and connection and believes that the foundation for a thriving community is one that values relationships and responsibility to the land and each other. She aims to add value by creating and holding space for historically marginalized communities to be active participants in the food system by voicing and advocating for community specific needs and values. Her experience in the equity space is centered on the belief that just food systems must honor the land that produces food, the hands the harvest it, and the cultures it originates from.   Ryann is based in the Boston area and leads OFA's coalition work on racial equity.
Ryann(at)OrganicFarmersAssociation.org
508-287-1279
Apply for an Internship
Lily Hawkins, Policy Director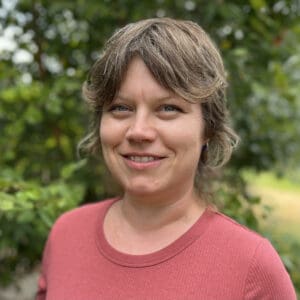 Lily Hawkins is thrilled to serve as OFA's Policy Director to advocate for organic farmers. Raised in Pennsylvania farm country, she joined OFA in 2022 after three years as the Maryland Senior Organizer with Food & Water Watch. During her time there she worked with a broad-based coalition, including farmers, on strategic campaigns to push Maryland toward a more just and sustainable food system, and towards 100% clean renewable energy. She led the successful grassroots effort to pass legislation allowing the first community choice energy aggregation pilot program in the state, which will bring affordable clean energy to electricity consumers. Prior to moving to Washington D.C. to join Food & Water Watch, Lily served as the inaugural president of SOMA Action, a volunteer-run political advocacy organization in New Jersey.
Lily(at)OrganicFarmersAssocation.org  267-231-2216