Our Team
Kate Mendenhall, Director of Organic Farmers Association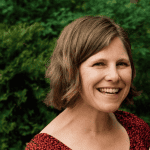 Kate Mendenhall worked with Pesticide Action Network and CUESA at the Ferry Plaza Farmers Market in San Francisco before traveling to the east to work for NOFA-NY for a decade, the last five years as their Executive Director. Now Kate lives in her hometown in Okoboji, Iowa.  She worked as the Managing Director for the Iowa Organic Association for three years while starting her own organic livestock farm. She continues to farm while leading Organic Farmers Association.  Her nationwide experience and dedication to organic farmers throughout her career makes leading the Organic Farmers Association her dream job and she is a fierce advocate for what organic farmers need and want from the ground up!
Kate(at)OrganicFarmersAssociation.org  202-643-5363
Apply for an Internship
Patty Lovera, Policy Director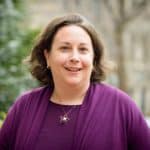 Patty Lovera joined Organic Farmers Association as Policy Director in 2020.  She brings an impressive background in grassroots organizing on farm and food issues and lobbying in Washington, D.C. as well as extensive knowledge of organic farm issues.  Previously, Patty helped start and grow Food & Water Watch (FWW), serving as their Food and Water Program Director for 14 years. In this role, she represented FWW in the National Organic Coalition.  Patty has a bachelor's degree in environmental science from Lehigh University and a master's degree in environmental policy from the University of Michigan. Before joining FWW, Patty was the deputy director of the energy and environment program at Public Citizen and a researcher at the Center for Health, Environment and Justice.
Patty(at)OrganicFarmersAssocation.org 202-526-2726