By, Patty Lovera, Policy Director
COVID-19 RESPONSE
It's getting a little repetitive, but once again there is still no clear sign what Congress will do next to address the ongoing Covid-19 pandemic and related economic disruption. The House passed its version of a stimulus/pandemic response bill in May, but the Senate has not yet passed its own bill. On September 10th, the Senate voted on a Republican version of a limited or "skinny" version of a pandemic response bill, which failed, 52-47 (most bills need 60 votes to advance in the Senate.)
This means that the negotiations between Democrats and Republicans will continue, with major issues to be resolved, including aid to state and local governments, unemployment assistance, and a proposal to provide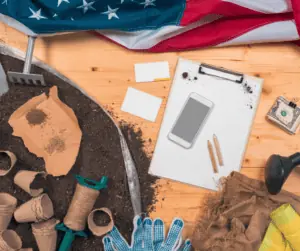 businesses with immunity from lawsuits by workers or customers. The two sides seem to be as far apart as they were earlier this summer, but as we get closer to the election, there may be more pressure on both sides to come up with something that can pass both the House and Senate.
So far, the negotiations remain focused on those big picture economic issues, with not much discussion of specific sectors like agriculture. All the bills that have been introduced would provide more funding for USDA to make direct payments to farms and processors that were impacted by the pandemic, with the same vague instructions that give a lot of discretion to USDA on how to set up these payments.
USDA continues to run the two main programs established by the CARES Act that Congress passed earlier this year. You can read more about these programs here. The deadline for applying for the direct payment program, the Coronavirus Food Assistance Program, just passed but USDA has said they will soon be making an announcement about a new round of funding for that program. We will post an update on the OFA website when details are released.
USDA Regulations on Origin of Organic Livestock

Earlier this summer, we made sure to remind the USDA's National Organic Program (NOP) that Congress had set a deadline for them to finalize a long-delayed rule about how livestock are transitioned into organic production. Congress set a deadline of mid-June for NOP to finish this rule in the 2020 appropriations (spending) bill for USDA.
Unfortunately, the NOP not only failed to meet that deadline, but has now explained that they believe there are significant problems with the proposed rule they have been working on since 2015 that need to be addressed before they can finish it.
OFA is going to continue to push NOP to finish this rule, which is critical for creating a level playing field for all organic dairy producers and closing the loopholes in existing regulations that are being exploited by large operations.
Organic Certification Cost-Share
On August 10, the USDA's Farm Service Agency (FSA) announced that funds were being released for the annual organic certification cost share program. OFA has been working with allies like the National Organic Coalition for several months to pressure FSA to make this year's funds available so that organic farmers and handling operations could begin to apply for reimbursement for part of their annual certification costs.

Unfortunately, the FSA announced that due to an unexpected shortfall in funding, they were lowering the reimbursement rate to 50 percent of the certified organic operation's eligible expenses, up to a maximum of $500 per scope. This is reduced from a rate of 75 percent of the certified organic operation's eligible expenses, up to a maximum of $750 per scope in previous years (and the level that was specified for this program in the last Farm Bill.) OFA has been working with NOC and other allies to understand what happened to cause this funding shortfall and to alert members of Congress who support the cost share program. In late August, 39 members of the House sent a letter to FSA objecting to this cut in the reimbursement rate and in September, Senator Collins (R-ME) sent her own letter expressing concern. We are going to keep working with members of Congress to try to restore the funding for organic certification cost share this year and to prevent funding shortfalls like this in the future. You can find out how to take action on cost share here.
Don't Forget to Comment on Stopping Fraudulent Organic Imports!
OFA has worked for years to demand better enforcement to prevent fraud in organic markets. In last month's policy update, we gave some detail on the proposed rule on Strengthening Organic Enforcement. The public comment period for this proposed rule is open until October 5th, so check out what is in the rule and find out how to add your comment here.
COMMENT ON STRENGTHENING ORGANIC ENFORCEMENT RULE
National Organic Standards Board Fall Meeting
The fall NOSB meeting will be held online, spread out over several days. The public comment sessions will be from noon until 5:00 eastern on October 20 and 22, and the NOSB meeting will be from noon until 5:00 eastern on October 28, 29 and 30th.
You can get information about registering to watch the meeting online, how to submit written comments and how to sign up for a public comment slot on the USDA's website for this meeting. The deadline to submit written comments and sign up for a public comment slot is October 1st.
You can see the full agenda for the meeting on the USDA's website, but two items that might be of interest to OFA members are paper pots and a parasiticide for laying hens called fenbendazole. You can read more about the proposals the NOSB will vote on at the October meeting here. OFA will be urging the board to approve paper pots as an allowable synthetic because they are similar to already-approved inputs and because they are particularly important to smaller operations. And we will be urging the board not to allow the use of fenbendazole with no withholding period and no defined parameters for use. There are real concerns about the potential for residues of the drug to remain in eggs laid by treated birds as well as concerns about how this drug fits into a properly managed organic system with adequate outdoor access.
TAKE ACTION ON ORGANIC ENFORCEMENT

We also need OFA members to weigh in during the public comment period for the Strengthening Organic Enforcement proposed rule to make sure it gets finalized quickly and that the final rule is a strong as possible.
Here's how you can comment:
The fastest way to submit a public comment is through the federal government's online system. This proposed rule has its own web page and you can click on the "Comment Now" button on the top right to enter your comment. You can either copy and paste your comment into the system or attach a file.
If you want to submit a hard copy of your comments instead (you don't need to do this if you submit online), send it to:
Jennifer Tucker, Deputy Administrator, National Organic Program, USDA-AMS-NOP, 1400 Independence Ave. SW, Room 2642-So., Ag Stop 0268, Washington, DC 20250-0268; Fax: (202) 260-9151
What to include in your comment:
Make sure to include the docket number for this proposed rule in your written comment: AMS-NOP-17-0065.
Explain that you are an organic farmer and mention any specific concerns you have or examples of how fraud in organic supply chains has impacted you.
TALKING POINTS:
This proposed rule is necessary and long overdue. I especially support the end to exemptions for uncertified handlers in the supply chain and the requirement of electronic import certificates.
I urge the USDA to finalize this rule as soon as possible and speed up the effective date so that the agency can start enforcing these rules to prevent fraud in organic supply chains.
For section 205.273(c), I urge the USDA to shorten the time frame allowed for an importer to submit an electronic import certificate into the ACES system. Allowing importers 10 days to file the electronic certificate after the shipment has reached a U.S. port could mean the difference between preventing fraudulent products from entering the U.S. and having to try to retrieve them once they have entered commerce.
I appreciate the proposed rule's requirements that non-retail containers be labeled with more information about the organic status of products (section 205.307). But I urge the agency to expand this requirement to large non-retail containers such as trailers, tanks, rail cars, shipping containers, grain elevators/silos, vessels, cargo holds, freighters, barges, or other method of bulk transport or storage. Providing a visual indicator that these contain organic products serve as a valuable backstop to other methods, such as organic certificates, and provide one last opportunity to prevent unintended commingling or treatment with irradiation or other prohibited substances. I also urge the agency to investigate technologies that indicate whether containers have been opened or tampered with during shipping for large-scale shipments.
Join today and support organic farmers!
Organic Farmers Association members support a strong voice for organic farmers in Washington, D.C.
All members receive great benefits like advocacy to protect organic integrity and strengthen support for farmers, regular policy updates, quarterly magazine Organic Voice, and member discounts.
Farm Membership
U.S. certified organic farmers should select this membership. Only farm members are eligible to vote on Organic Farmers Association policy positions and priorities. International farmers, or farms that are not certified organic, should select the Supporter Membership.
Join now
Supporter Membership
Not a certified organic farmer, but want to support the organic farmers that make our planet a better place? Supporter members will be connected to the discussions about policies that affect organic farmers, and be called to advocate on their behalf.
Join now
Organization Membership
Organizations that have a significant membership (or stakeholders) of certified organic farmers should select this membership. Organization Members receive the tools they need to advocate for policies important to organic farmers.
Join now